Great vending service requires a good old fashioned commitment to quality and availability along with a modern outlook to innovation.

Hence true to our company name, we at Modern Vending are committed to providing you with superior vending service 24/7.

Fully managed vending service
Specifically designed to make your life easier – and leave you to get on with the running of your business – our full vending service includes placement, regular cleaning, stocking and maintenance of the vending machines. Suitable for hot drink, snack and cold drink machines, our complete vending service is entirely flexible.


Our professional, manufacturer trained staff can visit your commercial environment from once a week to twice a day depending on machine usage to ensure that products are always available for our end users.

For complete peace of mind that your vending machine will always be clean, full of a range of high quality products and in perfect working order, simply get in touch to discuss our full vending service today.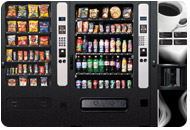 Rental Services
Renting of coffee and snack machines with supply of products and free servicing on a long term basis.

Per Cup Services
Free placement of coffee machines with product and daily filling service in corporate offices, where consumption would be charged on a per cup basis over the period of the contract.

Outright Sales
Outright sales of Beverages, Snack and Office Coffee System (OCS) machines from leading manufactures with complete warranty and after sales service.

At Modern vending, management and staff are striving to provide the best products & service on time at the best value for money.